Well, everyone, looks like the demo has been delayed until October, which I completely understand. But good news: the character creation is ready now, and the 'Play Now' button works. Additionally, if you save your character now, you get an exclusive hat later on when the demo launches, and when the full game is released you'll get the exclusive there as well! You can read more about that here. I'd love to see everyone's new characters. Feel free to send me your screenshots(Note you can change your character as much as you'd like before the demo comes out: I accidentally gave my character a random name at first!)! I can't wait to see what sort of characters you come up with.
As for me, I decided to recreate my old character, Astrid Delalcott, but update her a little bit!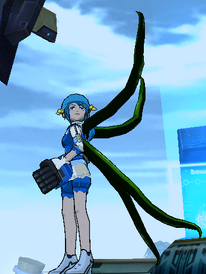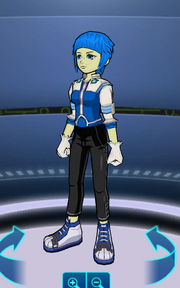 To the left is what my new character looks like, and the right is the old one.  The things I changed on her from my original character are her hairstyle, paints, shoes, and skin color. Her face, eye color, hair color, shirt, etc. are all the same as they used to be. It's pretty exciting that I could actually recreate my old starter outfit, actually, even if I didn't use it all! The old options were all there, I just decided to mix it up a little. She seems more battle-ready now, in my opinion; and the light green skin tint could possibly be because of all that Fusion Matter she's dealt with for two years.
Look for Astrid in the full game! I'd be happy to trade or add you to my friends list.
Oh, and don't forget to write down this code: fflcbestbequestin
This is your key to get the exclusive hat once the demo comes out! If you preregister, you'll definitely need it later.
If you'd like to make a character right now, click here to go directly to the creation page and get started!
Happy customizing, and great work to the developers who were able to get such an amazing remake preview together!
-Astrid/Bubbles